After buying artificial grass, the next step is to install it where you want it. But you cannot do that before cutting it. That's the only way you will be able to fit it in any space you want. Artificial grass is not any different from anything that wants to cover the floor. In this write-up, the experts at BFG Furniture show you how to trim artificial turf.
Tools for Cutting Artificial Grass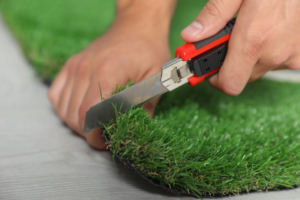 Did you know that cutting artificial grass is only possible with the right tools? Mostly, you need to cut artificial turf from the back, where you won't mess with the fibers. One of the most important tools is a large pair of scissors. Ideally, you need an industrial cutter with blades that are proportional to the turf's thickness. With that kind of cutter, you will do your work in an easy and simple way. In addition to heavy-duty scissors, measuring tape or yardstick, and a piece of chalk or silver marker.
Measuring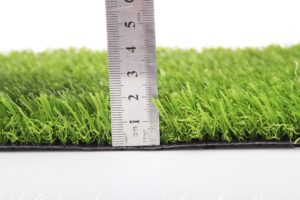 It is recommended that you install artificial grass in rectangular or square sections instead of one large piece. Make sure to unroll the artificial turf and then place it upside down. As a rule, the back of the grass should be facing you. Measure each section and then mark the correct cutting lines using a piece of chalk or a marker. This should be done on the back in rectangular or square shapes.
How to Cut Artificial Grass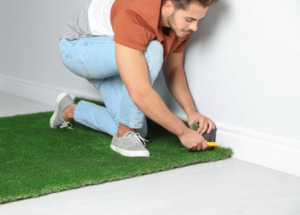 Carefully follow the marked lines and cut each of the sections ensuring it is straight enough. You may use a carpet knife, an industrial cutter or heavy-duty scissors. Don't rush! As a rule, cut a small area before moving to the next. With that, you will be able to measure and cut accurately. Poor measuring or cutting in each of the sections means you will see some air bubbles or wrinkles in the artificial grass once you have laid it down.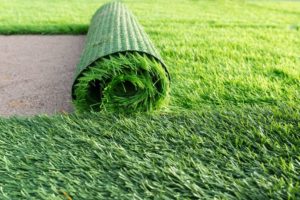 To reiterate, cut artificial grass when the roll is upside down. With that, it will be easier to follow the lines you marked for even results. It is also possible to easily follow the rows of stitches and the fabric's natural grain. It will be possible to cut evenly. On the curved edges or corners, cut in small increments for a more accurate fit. With small cuts, it is also easier to carefully follow the fabric grain.
After cutting each grid section, the next step is laying the pieces next to each other or from one end to another. It is important that the grain on each piece lies in the same direction. Also, align all of the stitches together. In case you made straight cuts so that you have the stitch lines properly matched, ensure the seams are hidden from sight.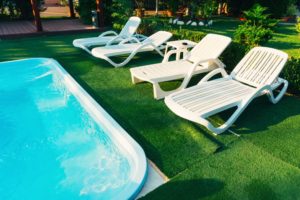 Important Tip
Make sure you wear garden gloves to avoid unnecessary cuts. After all, you might end up losing concentration or accidentally cutting your hands. If you are using a knife, ensure you regularly replace the knives. You need the sharpest tools for DIY cutting of artificial grass.
Get it now: Deluxe Artificial Grass Carpet, $25.90/sqm