Be bold and add a dash of color to get your outdoor space
ready for summer.
1. Sunny Day Umbrellas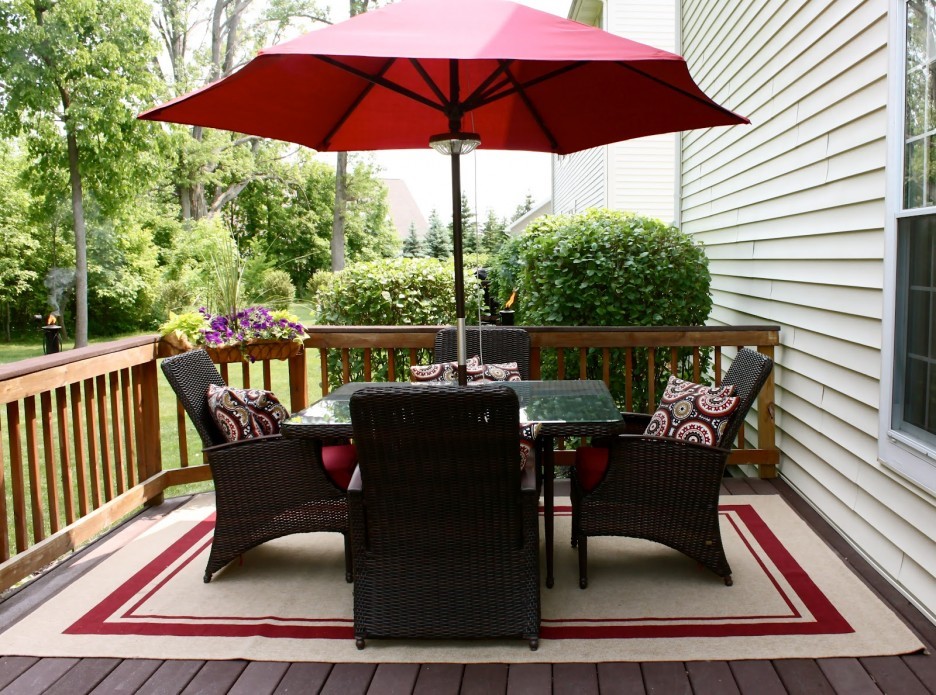 Redesign your patio or deck with fun colored outdoor umbrella.
2. Brighten up your garden with Planters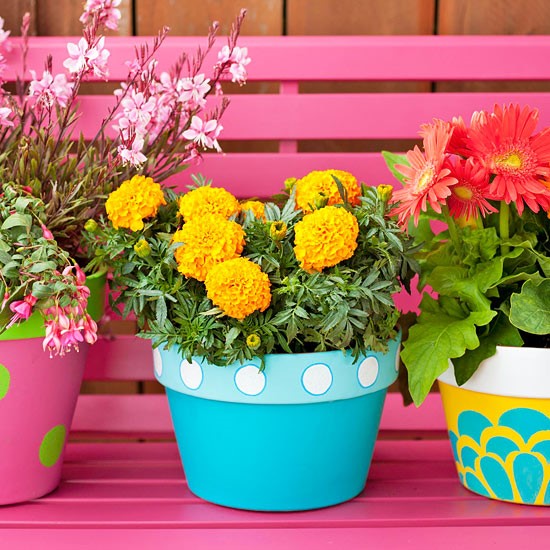 No matter if it's your outdoor or indoor space that needs sprucing up,
colorful containers are a simple way to brighten an outdoor space.
3. Bright Ceiling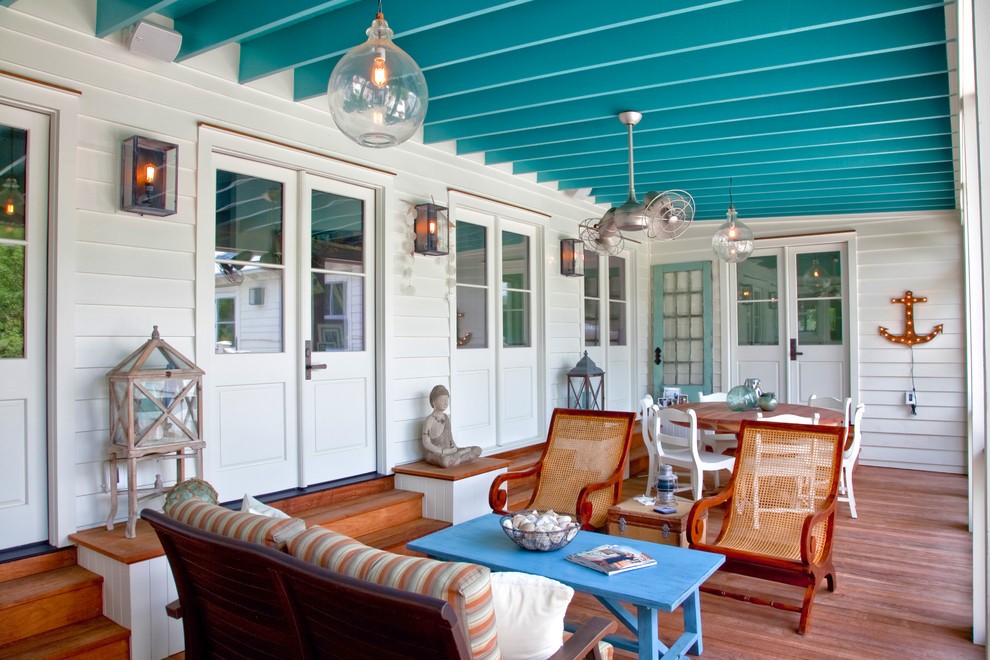 A bright blue ceiling emulates the sky and adds depth to your space.
4. Coordinate Color
Look at the beautiful blossoms in your yard for color inspiration.
Orange pillows on this patio match the flowers blooming in the
nearby containers.
5. Pattern Rug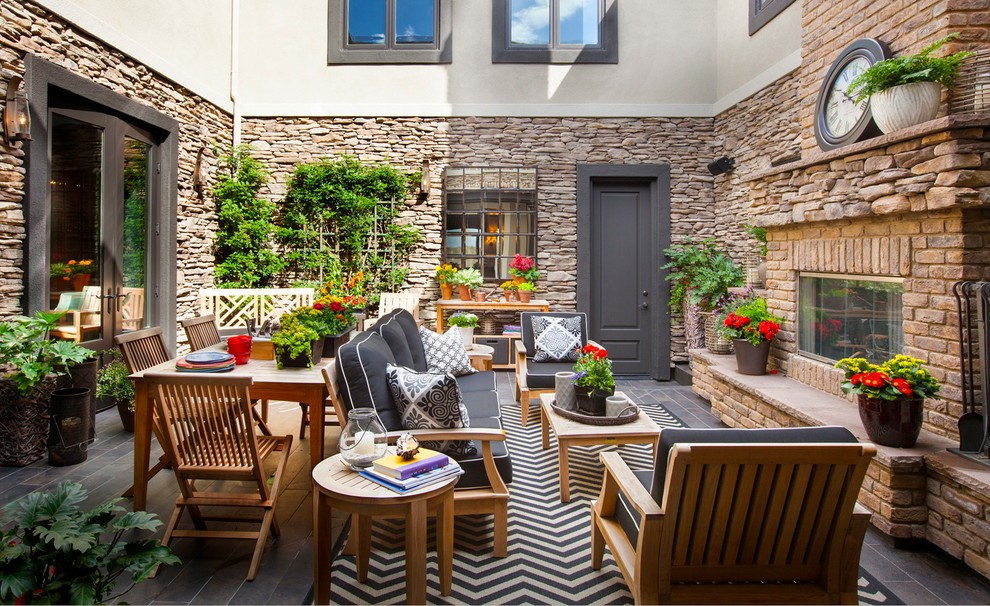 This Chevron pattern rug is a fun way to enliven your quiet outdoor space.
6. Dine in Color

When dining alfresco, a colorful table runner will automatically give
your dining space a brighter new lease of life.
7. Wall Art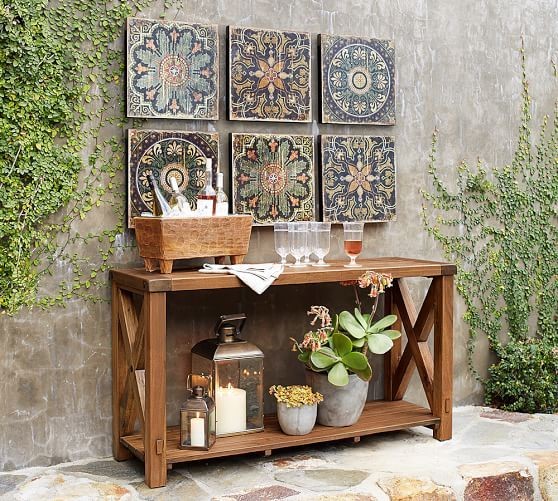 Add color to your outdoor decorating with a set of wall art panels.