Casual Outdoors Comfort the BFG Furniture Way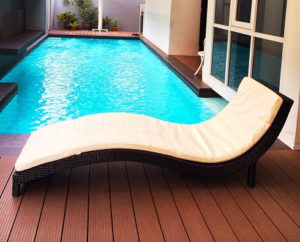 With BFG's delectable range of furnishing ideas, you have the opportunity to sit back, unwind, and get over everyday stress and strain. But why?
There is no better way to create a welcoming ambiance in the outdoors of your home. With the BFG range of furniture turning your home into a cherished retreat full of peaceful serenity is very easy.
Here are suggestions of cool home furnishing and styling ideas to make it a luxurious and welcoming domain.
It's all about the outdoors. Using a large number of seats, you should be able to turn it into a cool lounging space. People need a lot of space to mingle, so give them just that. At BFG Furniture, we have flexible and movable pieces to make it easy for you to create a brand new look almost on a whim. With that, creating more floor space wouldn't be such a big issue.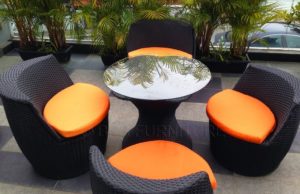 For your outdoor spaces, the options from BFG are almost infinite. To start with the Acadia Sun Lounger is a great poolside or garden furnishing. No other furniture manufacturer offers such a high-quality sun lounger fashioned from aluminium tubing frames. The surfaces are made of strong polyester fabric to ensure it remains strong in any type of weather. Relax by adjusting the back to the most comfortable angle.
You can complement the lounger with some ultra-comfortable cushions. Of course, everyone has their own lounging preferences. Expect the cushioned lounger to mould to your posture and preferred sitting style. The lounger will literally hug your figure as you soak in the rays of the warm sun and breathe the fresh air. The loungers are typically available in a grey aluminium and polyester colour.
If lounging in the sun is not your idea of the day, why don't you simply relax in the Ladera Outdoor Sofa? In the Singaporean tropical climate, it is not enough to have comfy sofas in the living room. This sofa set comes with enough cushions to make your outdoor experience as relaxing as possible.
You can use the sofa as a poolside lounging accessory or on any other outdoor space. Imagine an evening party of family and friends under the orange light of the moon. If you include an appropriate all-weather coffee table for outdoors use, what you get is much better than you would have in a stuffy living room.
The sofa comes with some of the best outdoor cushions for a better look that makes you comfortable enough. However, adding a drolly will help you create a literal outdoor oasis.
Whether you are using the lounger or sofa set in your outdoor space, you can be guaranteed of the freshest air anywhere. There is no need for an artificial fan to create a breeze. What is the windy weather for, anyway? If you are using the chairs in your garden, nothing can be as fresh-smelling as the scent of flowers when the trees blossom.
If you are looking for great outdoor furniture, BFG should be your first and only stop. Expect great bargains on high-quality pieces of furniture.