Most outdoor furniture is made of all sorts of natural and manufactured materials. When buying furniture in Singapore, it is best that you find items that will look new and fresh for years to come.
When you have furniture that is easy to maintain and which stays attractive even with exposure to the elements, you will rest easy. You will find materials that are more durable than others and some which can better withstand exposure to the elements. So make sure you pay close attention to the pros and cons of each type of materials.While some are more resistant to wind and rain, others withstand sunshine and heat better. That's why you ought to consider buying aluminium frame furniture.
It is important to consider factors like manoeuvrability, the available storage space, how much maintenance you need to carry out, and the look you want for your patio. It all depends on the material the furniture is made of. The following are some of the materials from which the furniture in Singapore is made:
If you are looking for inexpensive outdoor furniture, try the ones made from plastic. You will find them very portable and easy to stack for storage. However, the only issue with plastic furniture is that it doesn't last long especially when exposed to sunshine and heat. The longer it stays largely depends on how it is stored.
There are a variety of wood types from which outdoor furniture can be made. It doesn't really matter if the furniture is made of an aluminium frame. Some of the most popular types of wood include pine, cedar, teak, redwood, and eucalyptus. Due to their nature, hardwoods are more durable and long-lasting. If you get furniture in Singapore made from jarrah, teak, and shorea, you can expect it to last up to 50 years. Roble and redwood, on the other hand, will last for a maximum of 25 years. What you need to do to increase the longevity of your wooden furniture is treat it with special oils and sealants.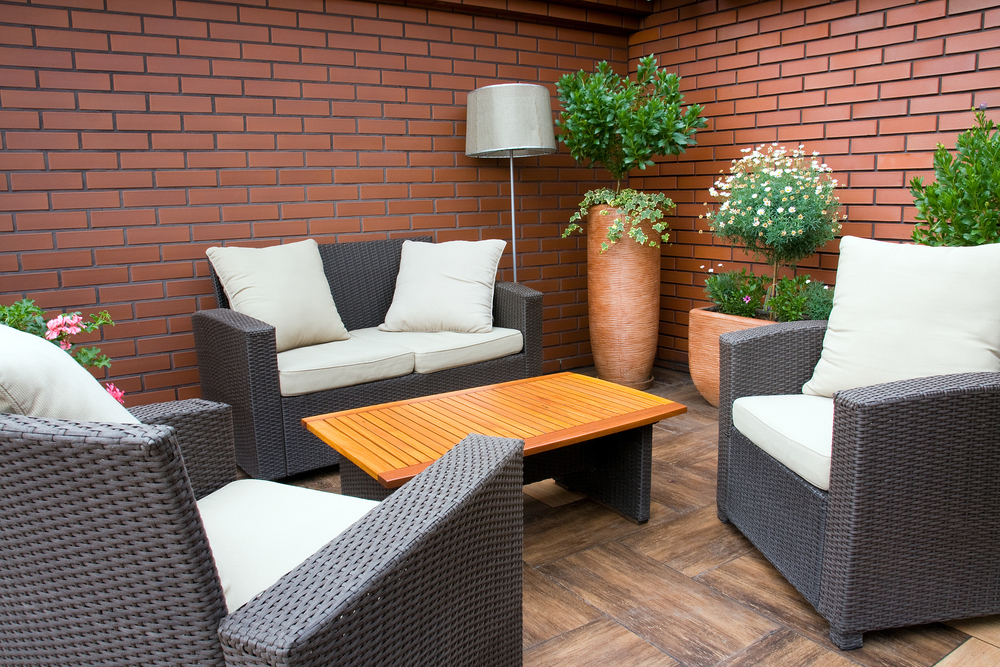 As a material that gives your outdoor areas a rustic and cosy look, wicker comes as natural or synthetic. It is usually woven but lightweight and durable. It can be made using rattan, cane, bamboo or other materials together with an aluminium frame. The best wicker outdoor furniture is made from synthetic materials for better weather resistance and durability. In fact, you are likely to get up to 20 years of guarantee.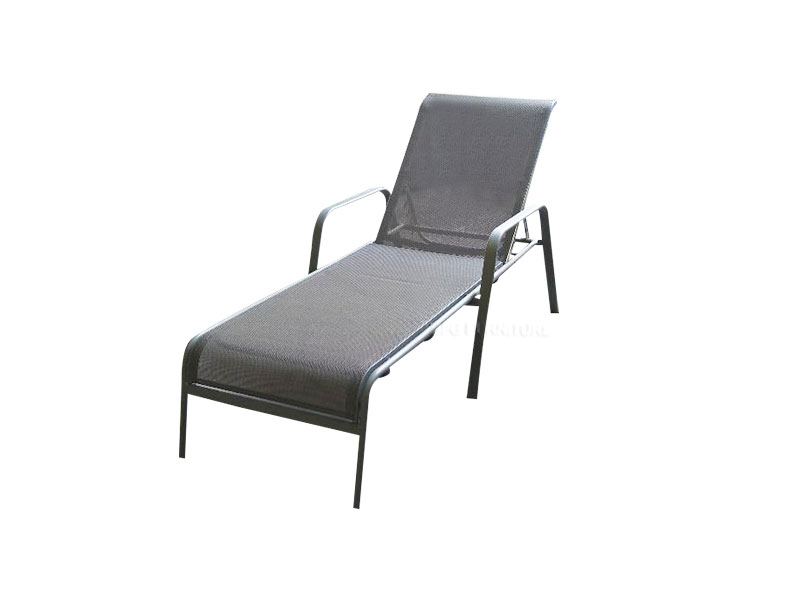 Check out BFG Furniture Brunia Sun Lounger, $399.00 made from aluminium frame.
One of the reasons why outdoor furniture in Singapore is made from aluminium is its ability to resist rust. The best is one which is made of a powder-coat finish. You will find aluminium mostly in contemporary streamlined designs. By its nature, it requires little maintenance compared to wrought iron. It is also lighter and easier to move. In the sun, it surprisingly remains cooler than wrought iron furniture. Clean your outdoor furniture using soap and water for a great shine.
In essence, it is the material from which your furniture is made that makes them weatherproof.