A beautifully decorated hallway enriched the style of the house making your home more beautiful. Here are 8 easy tips that will help you ensure your hallway come alive.
1. Create a Focal Point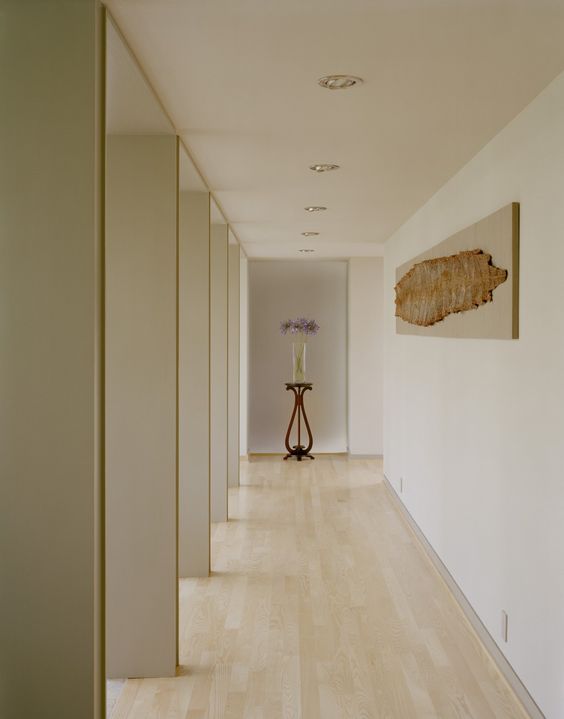 If your hallway is lacking a natural focal point, you can easily create one by adding some artwork or a chair at the end. Focal points make the entire space feel more inviting.
BFG Furniture Cabana Chair with Cushion, $235.00 brings a fresh style to your hallway.
2. Add a Runner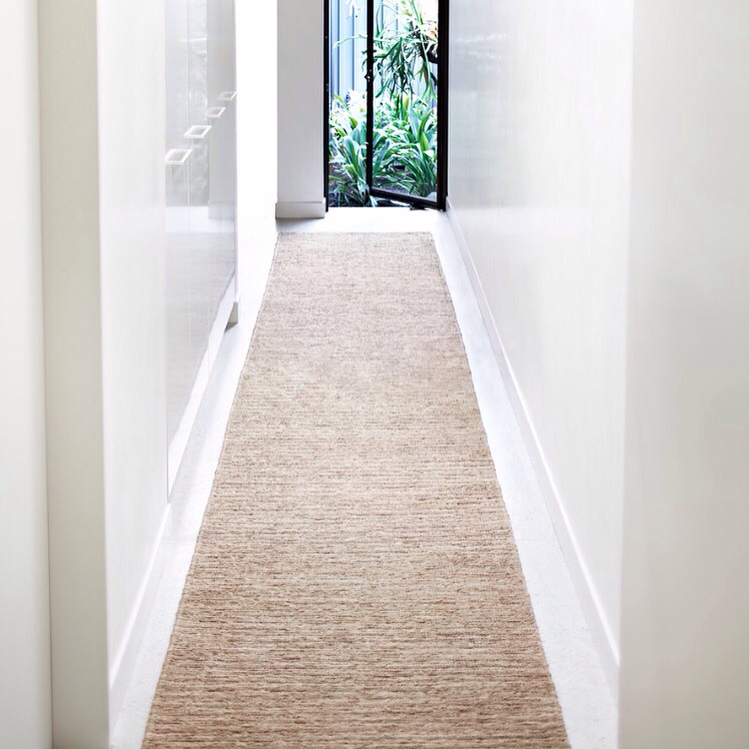 If in your hallway there is a dark floor, use a light runner to add color and expand the space.  Runner with a pattern can be used as long as the background is light.
3. Wallpapers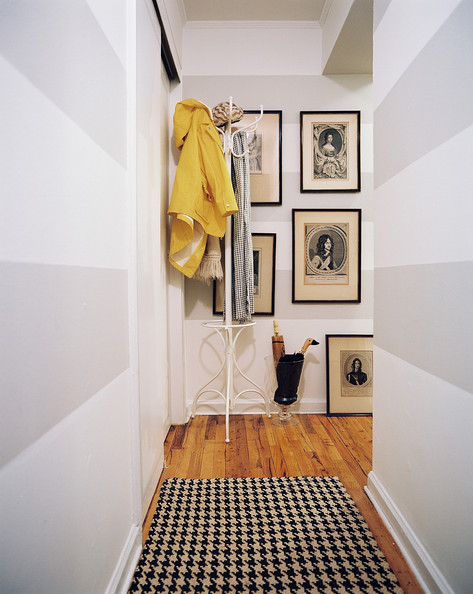 Decorating with wall stickers is mess-free and easy to apply. Horizontal stripes creates an optical illusion that can widen space visually.
4. Opt for Mirrors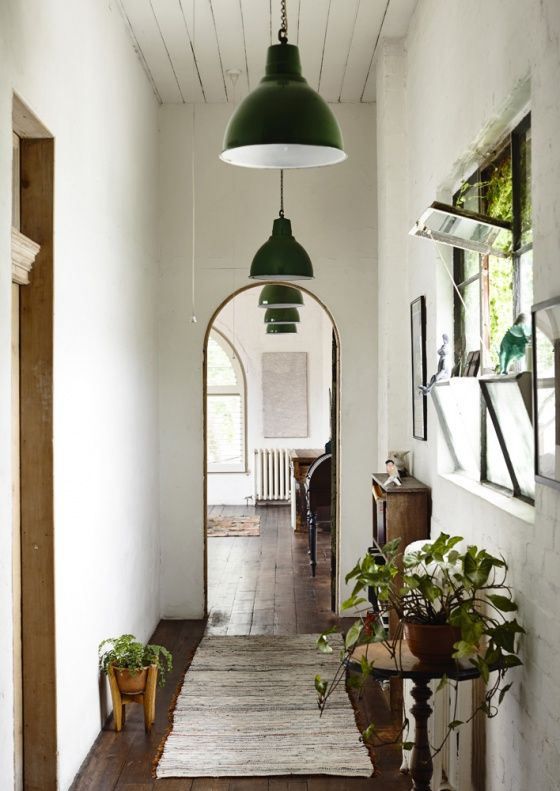 Mirrors are really helpful for making an area seem bigger and they work well in small hallways. You can even install arch mirrors at the end of the hallway for a dramatic look.
5. Lighting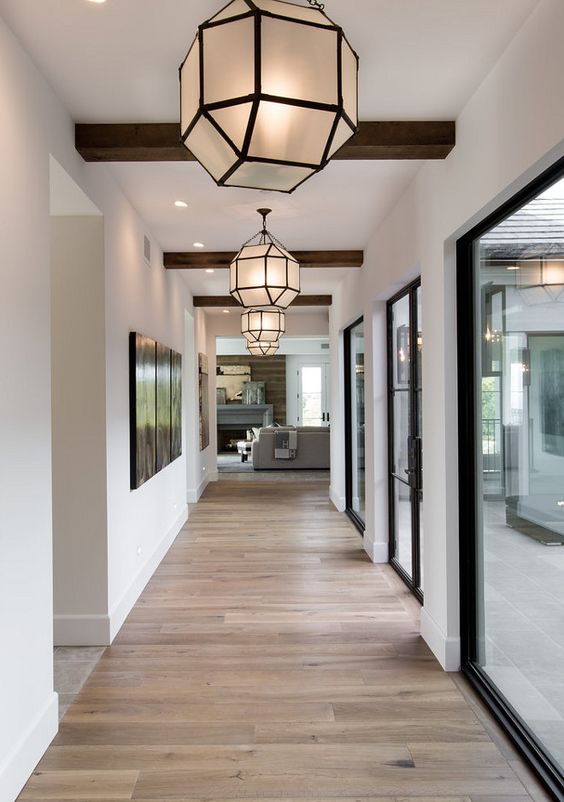 The lights are one of the most important decorative elements. Adding overhead lighting can beautify a small and dark hallway. Lanterns are perfect for a tall ceiling and if the hallways are not too narrow, a dramatic wall sconce attracts the eye.
6. Add Windows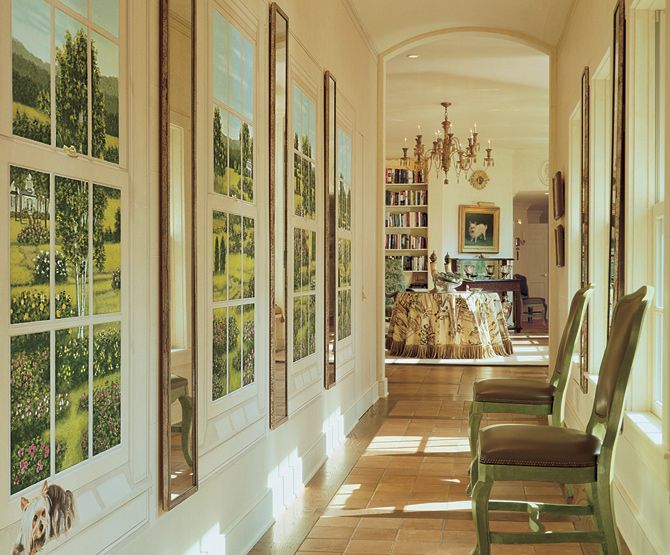 Windows of any kind can open up the space simply because they let more natural light in. If possible to install them, they can make a narrow hallway seem bigger and brighter.
7. Keep It Light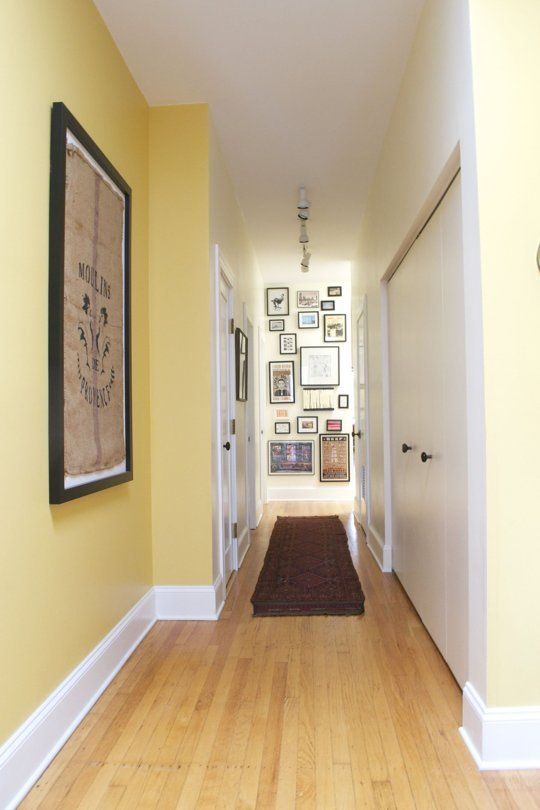 A small hallway is best to stick to a lighter color that will open up the space. Using whites, creams and light pastels like pale yellow instantly make your hallway appear larger.
8. Clutter Free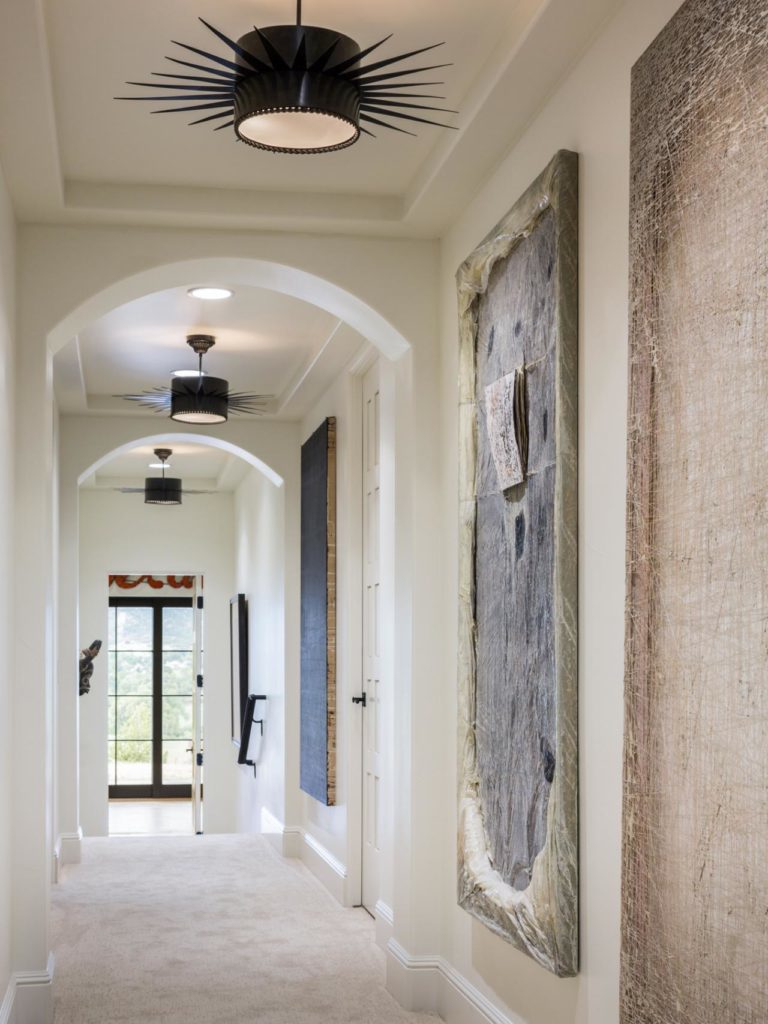 Clear clutter from your hallway and remove any bulky furniture near the front door. A neat hallway will leave you at ease and feel less claustrophobic.